buoy•an•cy
1. the ability or tendency to float in water or air or some other fluid.
2. the power of a liquid to keep something afloat; an optimistic and cheerful disposition.
Learning
Airtime Watertime® Floater® allows children swimming to float with their head out of the water. The flotation suit gives peace of mind to kids and parents.

Flotation
Airtime Watertime® Floater® allows you to experience freedom and confidence when recreating in water. It gives children additional self-assurance.

Buoyancy
Imagine what it would feel like floating in space. Close your eyes, what would your dreams be like? Floating free with confidence, just like the astronauts.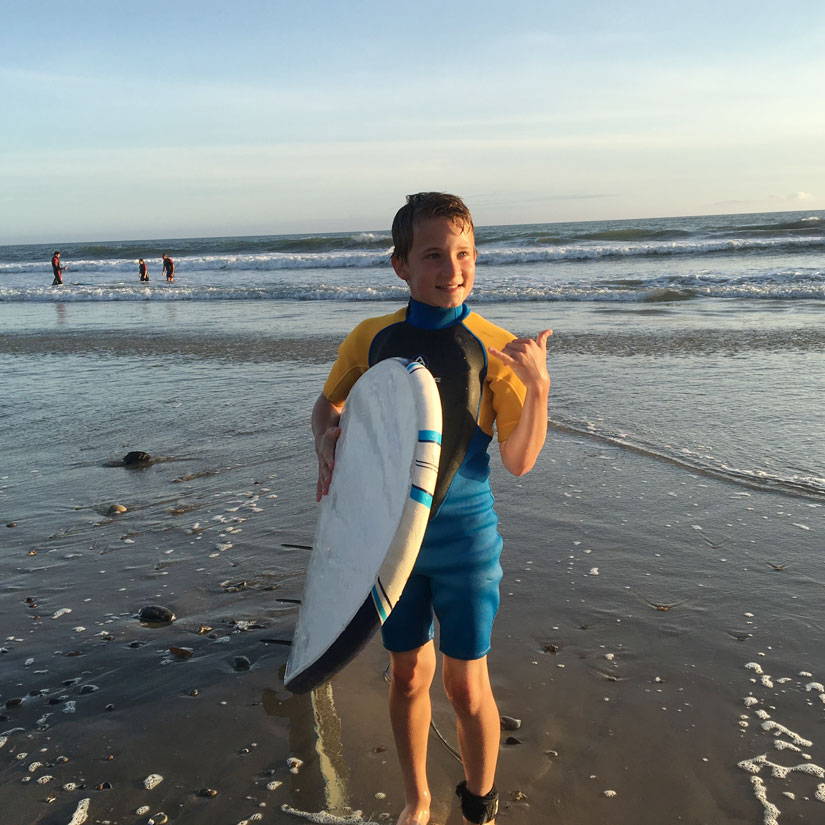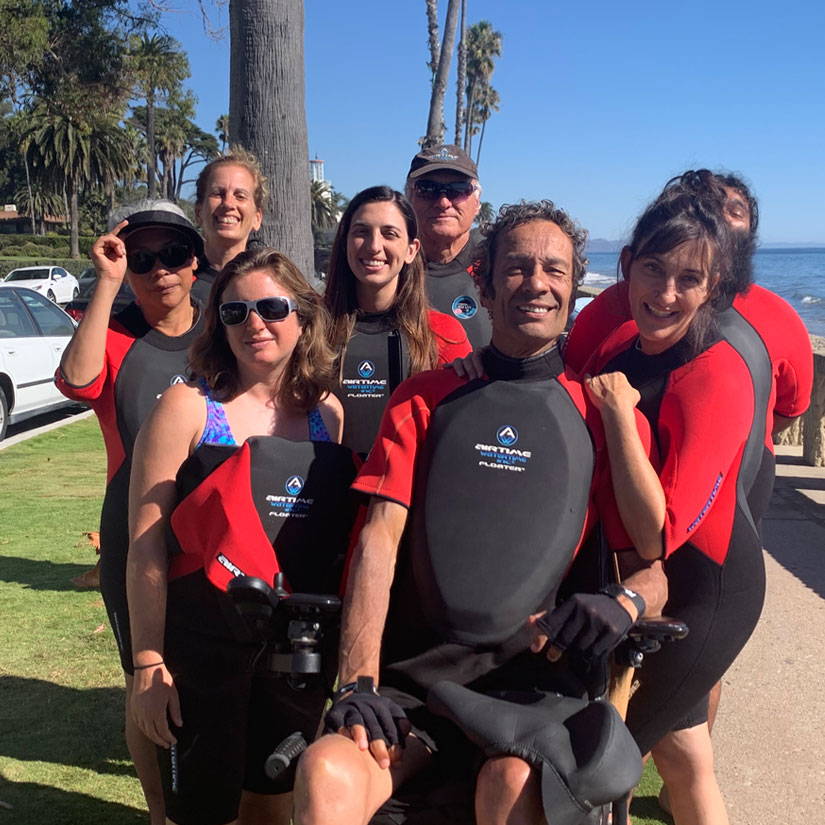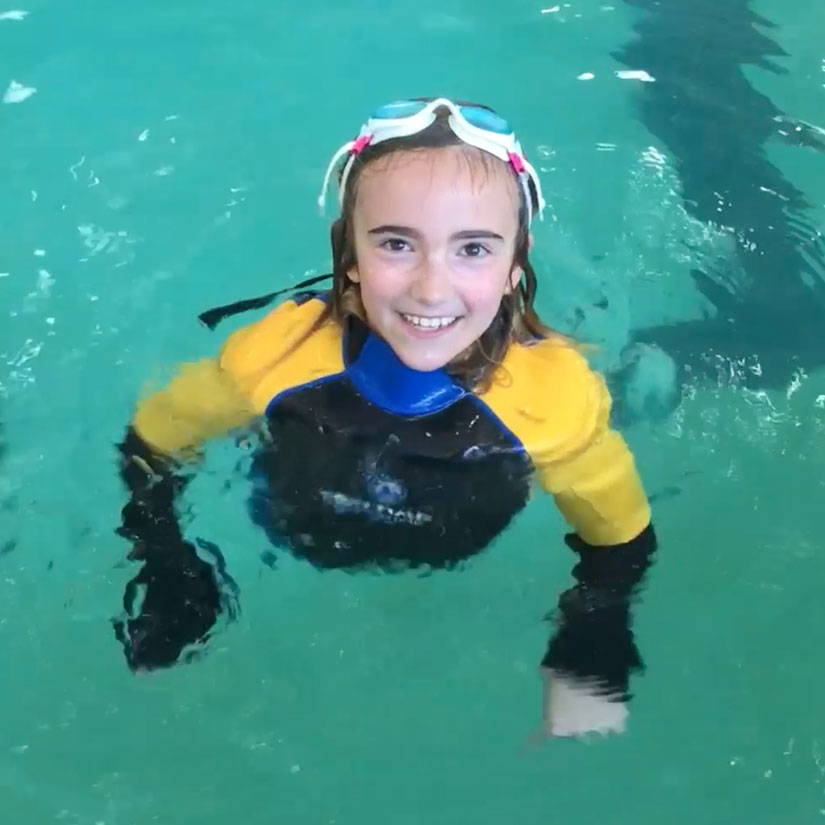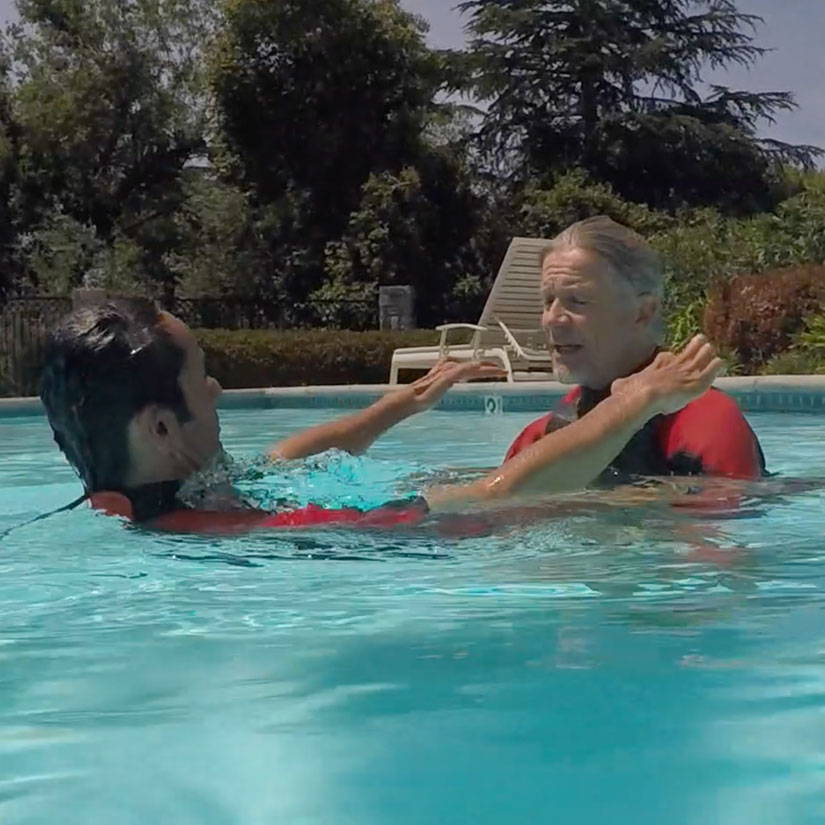 Backup
Timing is everything. Your leash breaks, you're all alone, a long swim ahead of you. The ATWT Floater® is your best friend. You may not always need floatation but when you do, it sure is nice to have backup with you.
All Ages
Airtime Watertime® Floater® helps people of all ages learn and experience water activities like you've never been able to before! From mild to extreme sports, this float suit is there to support you.

Swimming
Most people learning to swim for the first time are naturally frightened of sinking. Airtime Watertime Floater® provides a feeling of support. It's such an extraordinary experience that you want to stay in the water forever.

Therapy
I became quadriplegic due to a spinal cord injury. My options are limited. I am a fighter with the will of a lion. I discovered the ATWT Floater® and now I feel normal again. Disability to freedom-ability.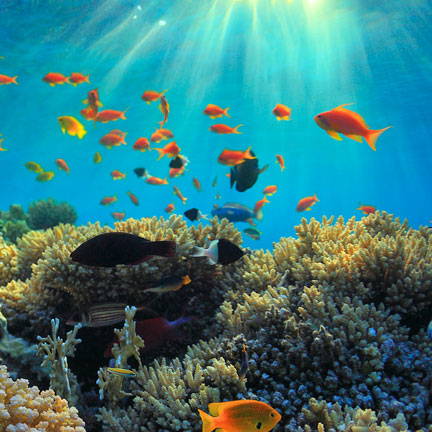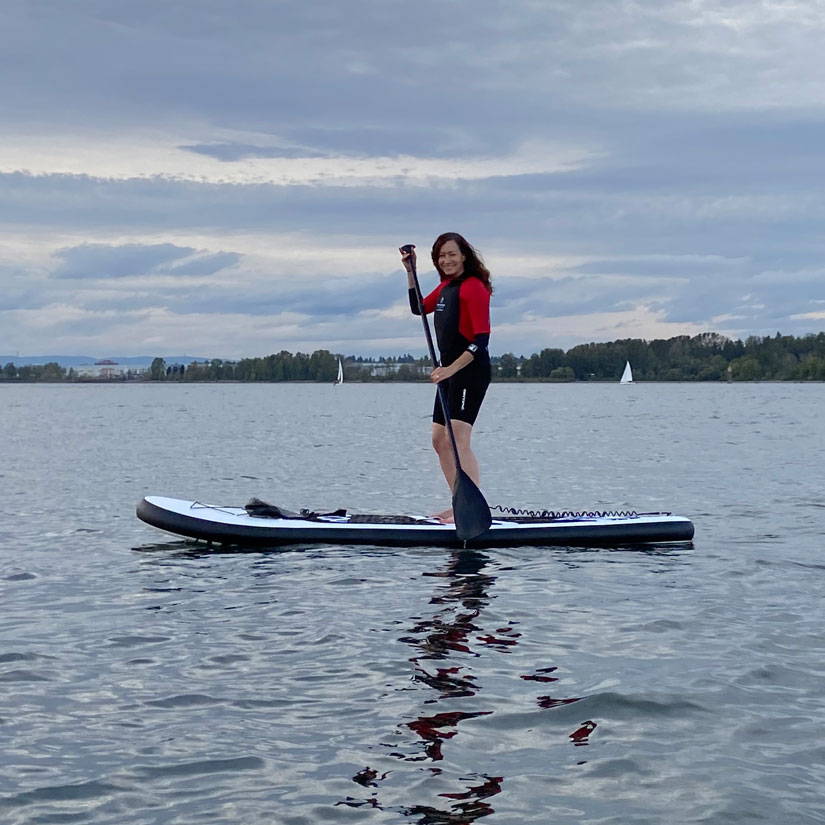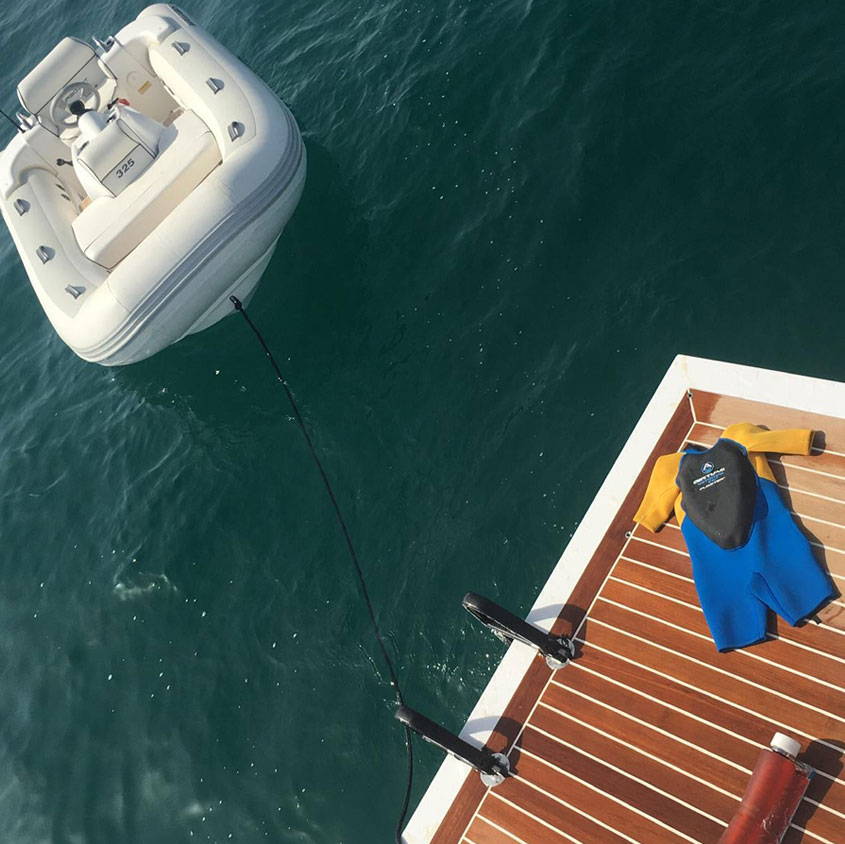 Save the Reefs

With the ATWT Floater® I can float motionless on the surface of the water. I won't get tired and stand on or damage the reefs. That's a win win for me and the reefs.

Adventure Bound
You've planned and equipped yourself for all possibilities. You have a couple of Airtime Watertime® Floaters® on the boat, ready for any adventure that may come along.
Stand Up for Flotation
Flotation in case you need it while stand up paddling, is a good thing. If you fall off and your board floats away, you'll be just fine. It's great to have that extra peace of mind.
Float Like a Boat

Boating is the perfect getaway. The water is clear. You have an ATWT Floater® and now you are ready to float and explore the territory. With plenty of float suits for everyone.