Friends of Airtime watertime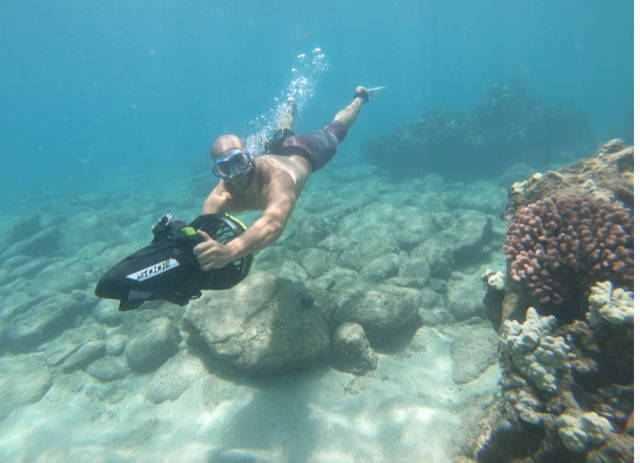 Aloha, Eco Sea Scooter Snorkeling Academy offers a Whole New Exciting way of Snorkeling. Our mission is to provide a safe, eco-conscious adventure while educating our guests about our delicate coral reefs in beautiful Maui.
On your tour you will . . .
• Discover tropical coral sea life and turtles in their natural environment while saving our reefs from human impact.
• Learn about Eco tourism and coral reef monitoring.
• Create lifetime memories to share with family and friends.
Our company has teamed up with Hawaii Coral Reef Educational Institute to monitor our reefs here on Maui to share globally and Rebel Hawaii for Reef/Skin safe sunscreen along with beach and ocean clean ups.
"The Airtime Watertime® Floater® has saved my tour business! Guests who are not capable of swimming, now can swim, snorkel and float with ease while enjoying their adventure in beautiful Kapalua Bay."
~ Barbie Yamamoto, Eco Sea Scooter Snorkeling Academy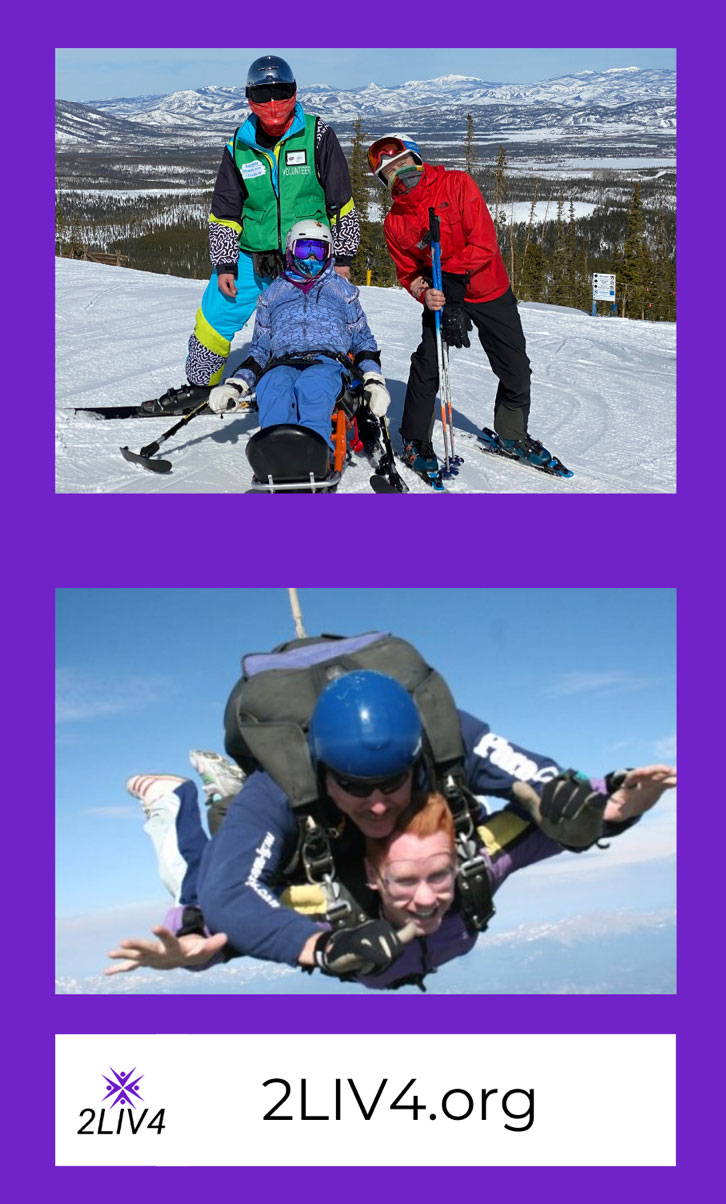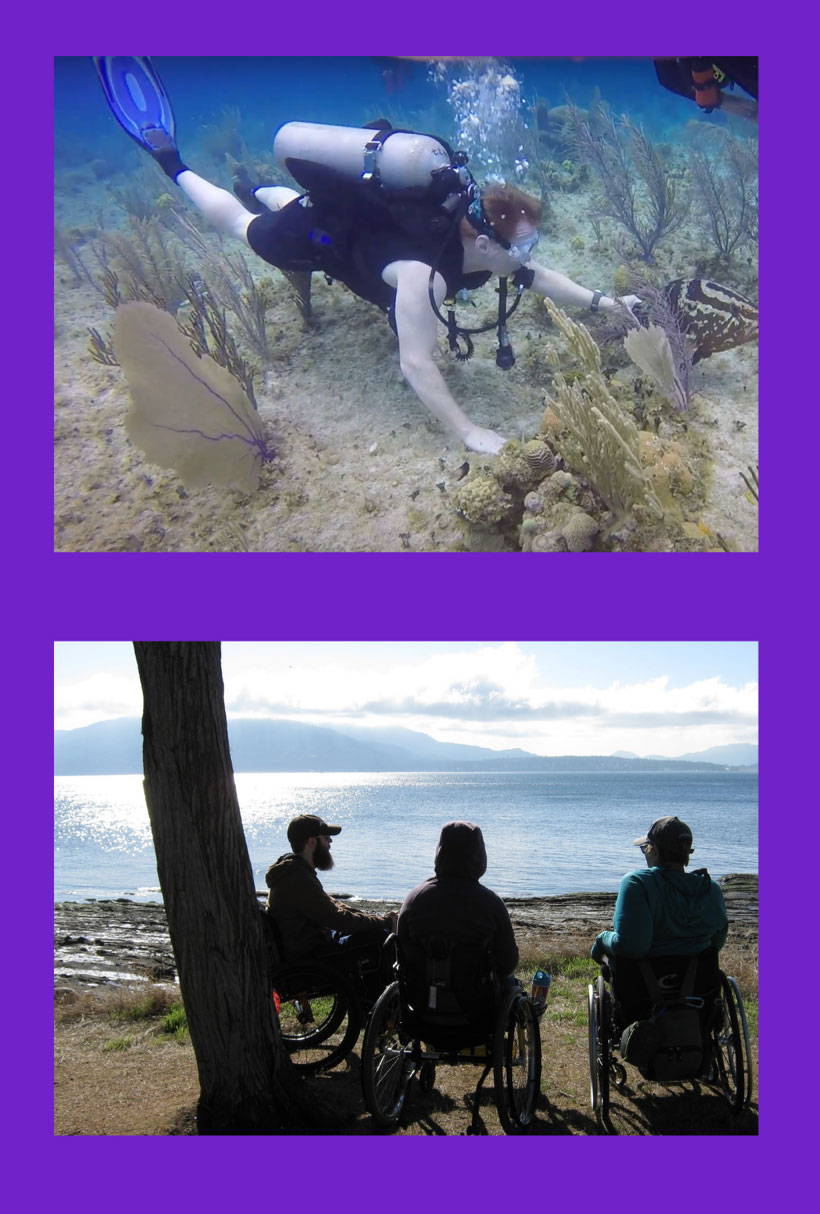 2LIV4 is a 501(c)(3) nonprofit with a mission to enhance the emotional well-being of individuals who face physical or cognitive challenges, accompanying them on a path toward courage, motivation, opportunity, and the drive to find their something 2LIV4.
The 2LIV4 Tribune is the anchor for our mission — providing a platform to champion people with disabilities by sharing stories, insights, resources, and inspiration to seek and find 2LIV4 moments and experiences.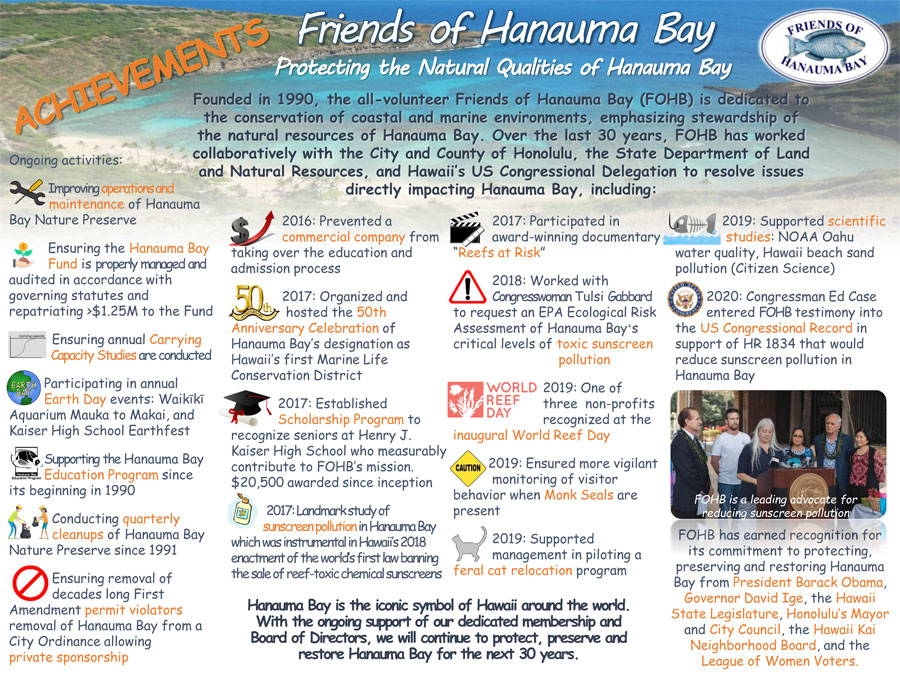 Founded in 1990, Friends of Hanauma Bay is dedicated to the conservation of coastal and marine environments, emphasizing stewardship of the natural resources of Hanauma Bay on Oahu, Hawai'i.

The Friends' advocacy centers on educational outreach to leaders and decision makers on the best ways to conserve Hanauma's fragile and unique marine ecosystems, as well as to visitors so they are offered an opportunity to enjoy Hanauma in a safe and eco-friendly way.
Recent carrying capacity studies document the adverse impacts of over-tourism at Hanauma Bay, so the Friends urges all prospective visitors to understand that a reduction in the daily number of visitors to the Bay is critical to ensuring its conservation for current and future generations. It is also critical to the success of all coral restoration projects in the Bay.
How can you help?
• Understand the need for visitor caps
• Don't walk on the reef or otherwise damage or
destroy the corals
• Use only reef-friendly mineral sunscreens
• Become a member of the Friends
• Support Friends of Hanauma Bay coral restoration
and scholarship programs

Anelakai Adventures is a locally grown and owned company, and we provide guided Night Manta Ray and daytime tours on our Hawaiian Double Hull Canoe, as well as daytime Kayak tours out of Keauhou Bay on the West Coast of the Big Island of Hawaii. Our goal has always been and continues to be a paddle power, eco-friendly, non-invasive and fully sustainable company that perpetuates the Hawaiian Culture and preserves Hawai'i's natural resources.