Airtime Watertime® Floater™ Product Description
The Floater is one of-a-kind personal flotation wetsuit, combining buoyancy, flexibility, and protection to produce a water experience like no other. It provides greater freedom of movement while solving the ongoing problem of water fatigue—allowing one the ability to rest without having to tread water.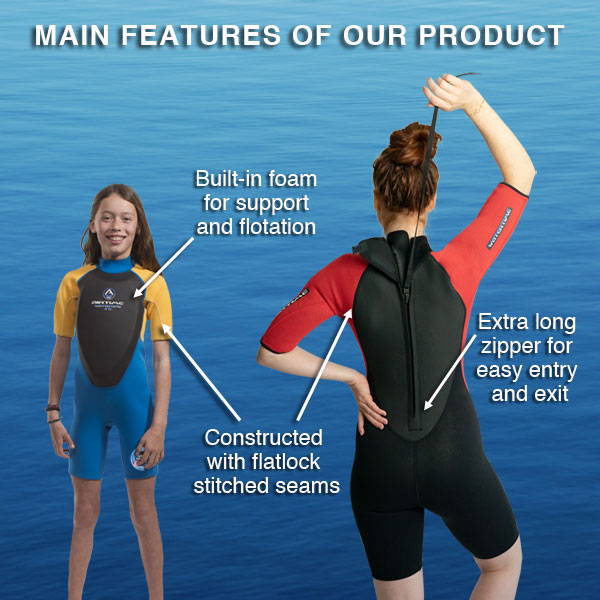 The Floater® - Floats Above the Rest
• Confidence and security
• Float with total freedom
• Endless floating
• Swim twice as fast with half the energy
• Effortlessly rest upon the water
2mm short sleeve spring suit

Construction: Flatlock-stitched seams

Overview: Contour collar for comfort, strategic seam placement, back zip entry

Extra-long zipper for easy entry and exit

Patented panel of high-quality foam in the chest area for support and flotation

Materials: 56% neoprene, 30% PVC, 14% polyester.

Compatible in warm and tropical water temperatures: 65-75 °F/ 18-23 °C

Certified Reef Smart product

by the Legacy Reef Foundation.